EP 660 Should Public Employee Unions Be Outlawed?
EP 660 Should Public Employee Unions Be Outlawed?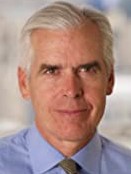 Our guest has been warning America for decades that our government has become unaccountable tied up in overlapping jurisdictions and strangled by reams of rule books and regulation.  The ability to make decisions based on common sense and human
innovation has been neutered.  In his new book, "Not Accountable: Rethinking the Constitutionality of Public Employee Unions", Philip K. Howard trains his focus on ways in which public employee unions have undermined democratic governance and should be deemed unconstitutional.  He argues that while voters elect governors and mayors, their ability to get things done has been dis empowered by unions that protect employees, good and bad, but have no incentive to do the best job possible to manage schools, public safety responsibilities and other public agencies.  When Franklin D. Roosevelt was president he made it clear that he did not think unions in the public sector made sense in the way that they do in the private sector.  We discuss the differences in this podcast and we seek to find out how our guest hopes to turn this book into a blueprint for action.  He is also the founder of commongood.org.
Podcast: Play in new window | Download