EP 700 Is Nuclear Power Making a Comeback?
EP 700 Is Nuclear Power Making a Comeback?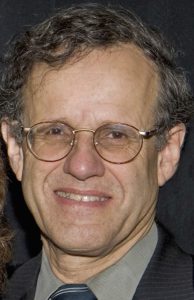 As we transition from a fossil fuel-based energy sector to one focused on renewables, like wind and solar, where does nuclear power fit in?  Is it a clean fuel?  Do we trust its safety enough to invest in new plants, as many in the United States will be reaching their lifespan in the next twenty years?  These are all difficult questions for an industry that supplies 20 percent of our electricity, with 98 plants in thirty states.  Given that we still haven't addressed the storage of radioactive waste on a federal level, the impacts of our own use of nuclear power will be with us for years to come.  And then there's the excitement about the possibility of moving from nuclear fission to nuclear fusion and the promise–down the road–of 'unlimited energy.'  To discuss these issues we call upon a true expert, Robert Rosner, a theoretical physicist, and long-time faculty member, at the University of Chicago.  He served as the Argonne National Laboratory's Chief Scientist in the early 2000's and was Argonne's Laboratory Director for a number of years after that.  His remarkable insights will require you to pay attention to the science of it all.
Podcast: Play in new window | Download