EP 676 Why Did America Lose the Covid War?
EP 676 Why Did America Lose the Covid War?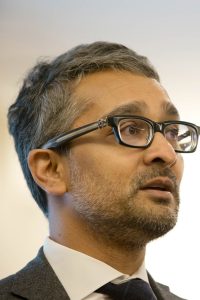 It still has many of us shaking our heads in disbelief that the most sophisticated nation on earth, in so many ways, proved so unprepared, disorganized and unsuccessful at confronting the Covid-19 pandemic.  Yes, Operation Warp Speed and the development of Mrna vaccine was a great achievement, as the government incentivized the private sector to quicken the pace of the project.  However so many other aspects of the response were abysmal.  Worst of all the U.S. death rate in the first two years of the outbreak was the equivalent of an estimated half-a-million Americans more dying when compared to European nations.  On top of it all as the pandemic's worst ravages have subsided, there has been no national commission established to determine what went wrong and how to prepare for the next public health emergency which is sure to come.  So, a group of thought leaders, led by the co-chair of the 9-11 Commission, Philip Zelikow, gathered 35 others to develop a report and the resulting book, "Lessons From the Covid War: An Investigative Report" is the basis for this podcast.  Economist and law professor at the University of Chicago, Anup Malani, one of those individuals involved, joins us to discuss.
Podcast: Play in new window | Download