EP 672 Are We Alone?
EP 672 Are We Alone?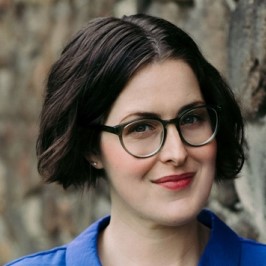 Mankind has been fascinated by this question since we began conjuring up big thoughts about things around us and things unseen, but imagined.  Today the search for the answer to that question seems to have intensified beyond 'War of the Worlds' broadcasts and classic Star Trek episodes.  The government has developed new agencies to legitimize the search and future explorations to the far side of the moon and Mars. This effort is complemented by the most powerful technology to detect and will be deployed in search of…what exactly?  Our guest, Jaime Green, an acclaimed science journalist and author of "The Possibility of Life: Science, Imagination, and Our Quest for Kinship in the Cosmos," says are quest reflects our values, our fears and, most importantly, our enduring sense of hope.  As the search for Extra Terrestrial Intelligence gets turned up a notch, she reminds us that pondering its existence is less important than answering the question "what if."  Intrigued?  Listen in.
Podcast: Play in new window | Download