EP 708 Can You Trust On-Line Reviews?
EP 708 Can You Trust On-Line Reviews?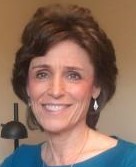 Fake on-line reviews permeate every sector of commerce, from the purchase of hard goods to the doctor you to choose, to the restaurant you try,  to the plumber who has five stars.  Does he really?  It's a complex web of lies that has developed in this vital space for e-commerce.  Finally, the federal government, under the auspices of the Federal Trade Commission, is going about the process of rule making in this area because the bad practices are costing all of us money as we blindly believe that 'fellow customers' experiences' are what they say they are, when in truth, they are not.  There are all kinds of deceptive practices, too numerous and complex to describe, which result in fake reviews, payment for positive reviews, and the suppressing of negative reviews.  Isn't this fraud and shouldn't government hold people to account?  The question is who should that be?  The tech companies, like Google and Yelp, for example, the platforms on which products are sold, like Amazon, or the sellers themselves?  Kay Dean, who founded fakereviewwatch.com, helps us unpack a world we better begin to understand or expect disappointment given the ever increasing dependence we place on on-line reviews. She is an invaluable resource in this space.
Podcast: Play in new window | Download