EP 553 Is America on the Verge of a Nervous Breakdown?
EP 553 Is America on the Verge of a Nervous Breakdown?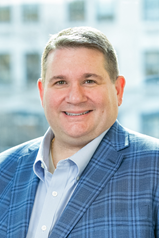 Regrettably, it's a fair question. Sufficed to say, the pandemic, political angst, war and personal setbacks associated with all of the above have battered our collective sense of calm and well-being. Americans have seen loss of friends and family to COVID, been isolated for long stretches and brought closer to financial peril. While all measures point to greater mental anguish as a result, the silver lining, If there is one, is that the stigma of mental illness and distress is now lifting and Americans seem more willing to share their fears and anxieties than in the past. This is a big step forward toward healing, according to our guest, Chuck Ingoglia, the president and CEO of the National Council for Mental Well being(the national council.org) The numbers surrounding stress and depression are staggering. A whole new industry of digital care giving has grown up in response during the pandemic. The parity between mental and physical disease is getting closer in the public's mind. Still more needs to be done to provide for adequate resources to deal with the problem, particularly among our youth and in minority communities.
Podcast: Play in new window | Download